Storm Water Management
What is Stormwater? And why do I care?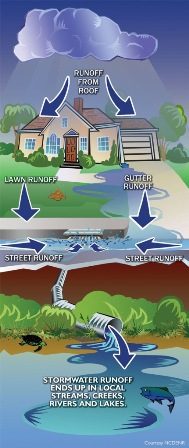 Fletcher Stormwater Regulations
Learning Center
Introduction to Stormwater
Lawn Care
Citizen Involvement

Click here for a public service announcement from Johnny Fishpatrick

(Requires Windows Media Player)
Other Resources
Center for Watershed Protection
Backyard Environmental Education
Volunteer Opportunities
For more information on area water quality programs, visit the following sites.
Environmental & Conservation Organization of WNC
Look for these curb markers on storm drains in the near future!
Town street sweeping program is now underway!
For more information on Fletcher's Stormwater Management Program or to report illicit discharges contact Eric Rufa at
828-687-3985.