Easter Eggsplosion 2018
Posted on 03/08/2018

Saturday, March 24
11 a.m. – 1 p.m.
Bill Moore Community Park


(formerly Fletcher Community Park)



Join the Fletcher Parks and Recreation Department at Bill Moore Community Park on Saturday, March 24th for the Town of Fletcher's Annual Easter Egg Hunt. This year's hunt will feature over 10,000 eggs! Check out the schedule below to see the other fun activities happening during the event!
Event Activities
Egg Hunt
This year's hunt, for children 11 & under, will feature over 10,000 eggs! To participate, all children must be able to walk on their own.
Egg Hunt Schedule
Ages 2 & under – 11:30 a.m.
Ages 3-4 – 11:50 a.m.
Ages 5-6 – 12:10 p.m.
Ages 7-8 – 12: 30 p.m.
Ages 9-11 – 12:50 p.m
Inflatables
Children will enjoy the inflatable bounce house and slide. There is no charge to enjoy these activities.
Photos with the Bunny
Be sure to bring your camera to get a photo with the Easter Bunny!
Crafts
Decorate your own flower pot and plant some spring flowers, take them home and watch them grow!
Bubble Station
Stop by the bubble station and see if you can make a giant bubble!
Face Painting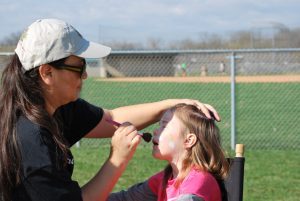 Free face painting will be available during the event!
Volunteers Needed!
Interested in volunteering at this event? Please contact Nicole Sweat at n.sweat@fletchernc.org or 828-687-0751 if interested in participating. We will need help with our carnival games and costume contest!
Sponsors
Thank you to our event sponsors for making this event possible!